2023 – Kelly is visited by the Minister of Veterans Affairs Canada and Local MP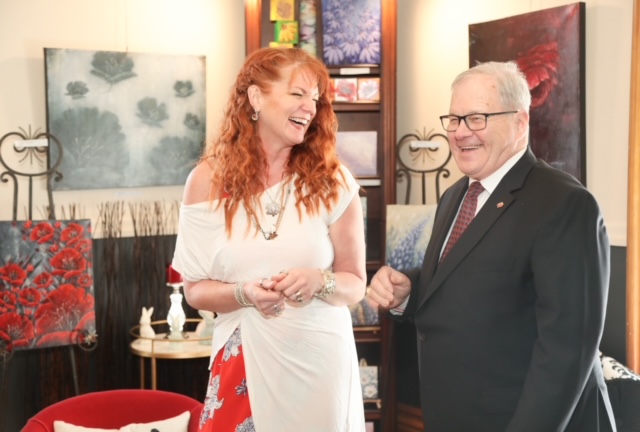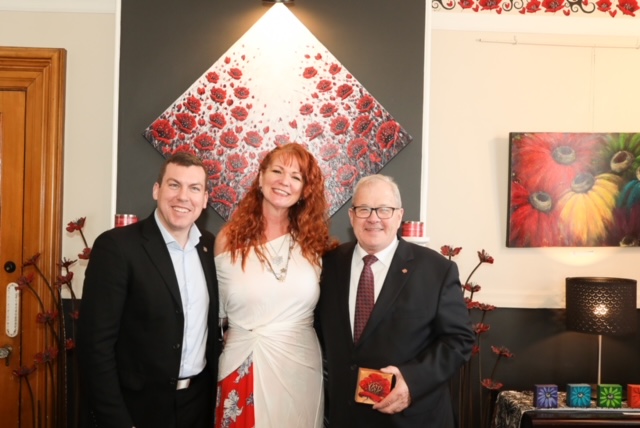 2023- Art to heal is born – an online fb auction each weekend in January where 100%
of the proceeds go to local shelters.
Shelters included were Out of the cold, Haven house, Harvest House and Shelter NS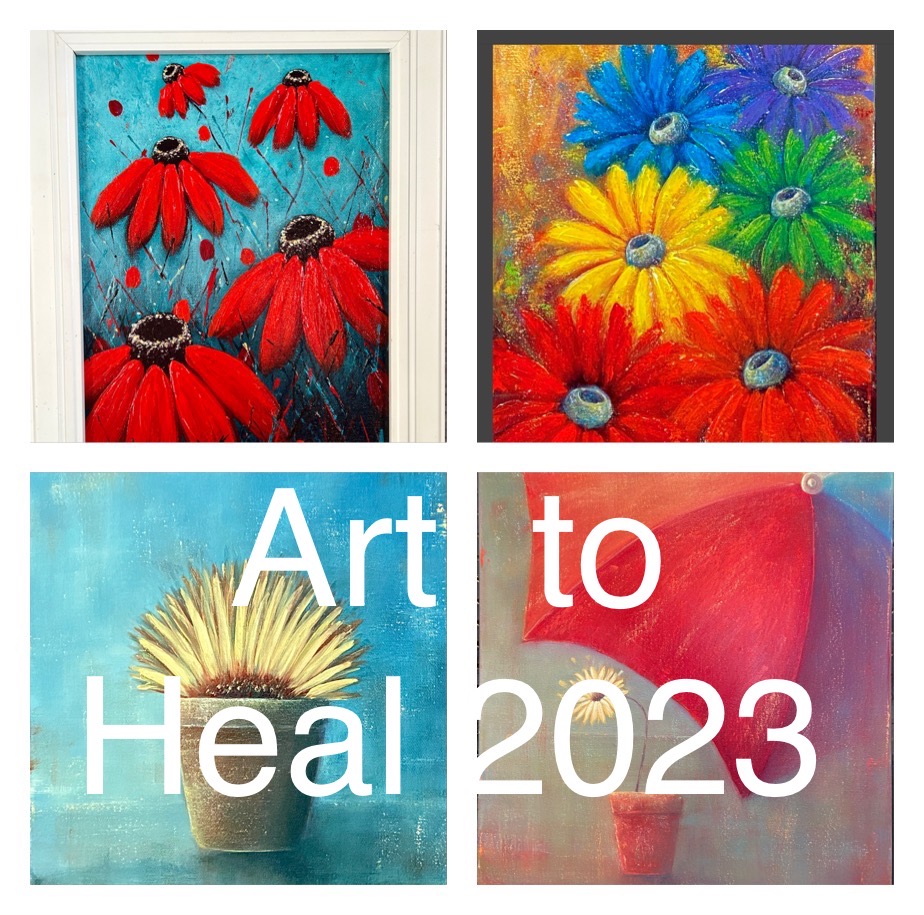 2021- Kelly presents paintings to the 4 top nominated "Nova Scotia Strong" recipients
during Covid19 –  Based on public nominations they are Care Mongers
(Windsor West Hants division) , RCMP( Windsor division), Windsor Elms, and Shelter Nova Scotia.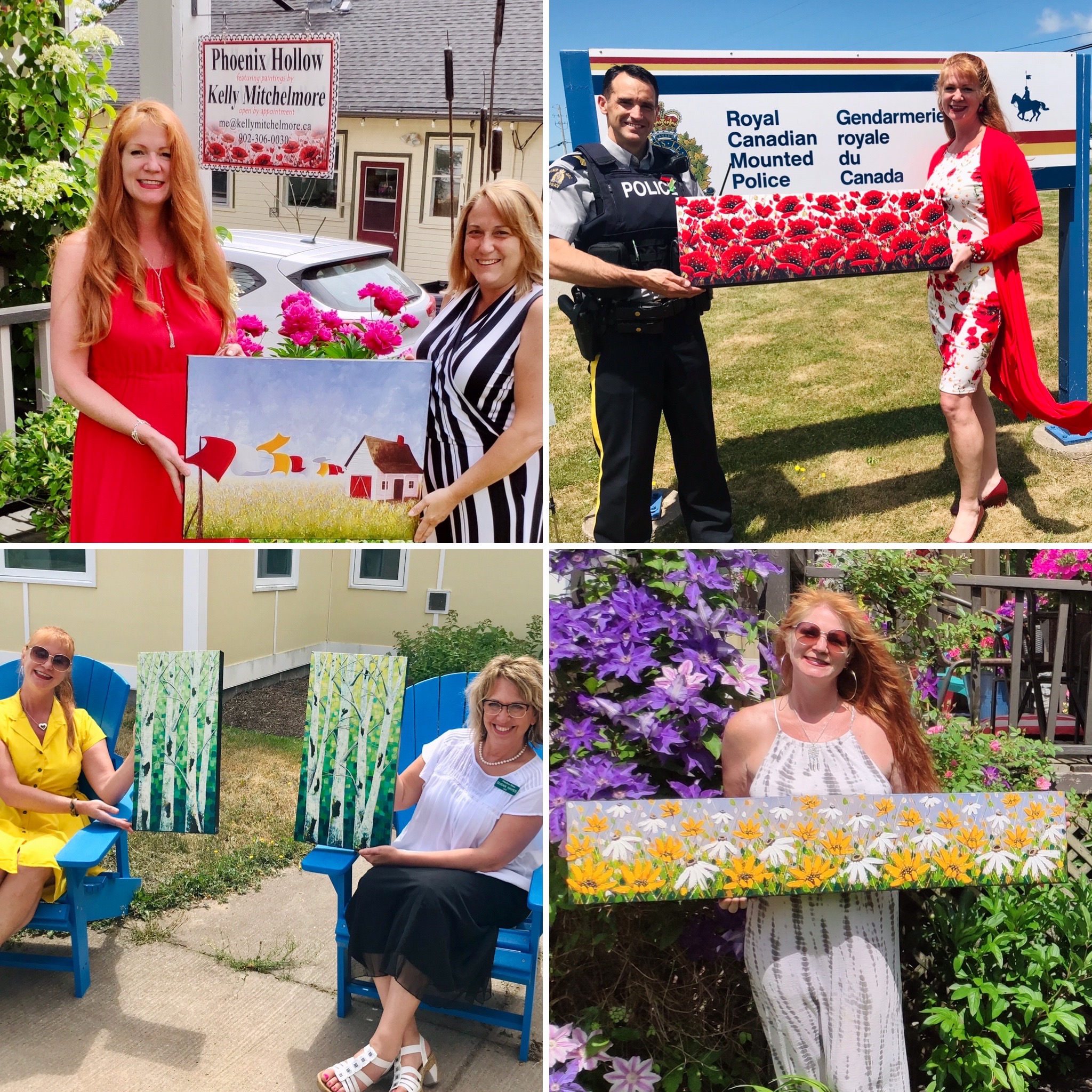 2019 – Kelly is commissioned  to create a piece for the winner of the 2019 Environmental Farm Stewardship Award
– congratulations Lightfoot and Wolfville 🙂 click image for article and details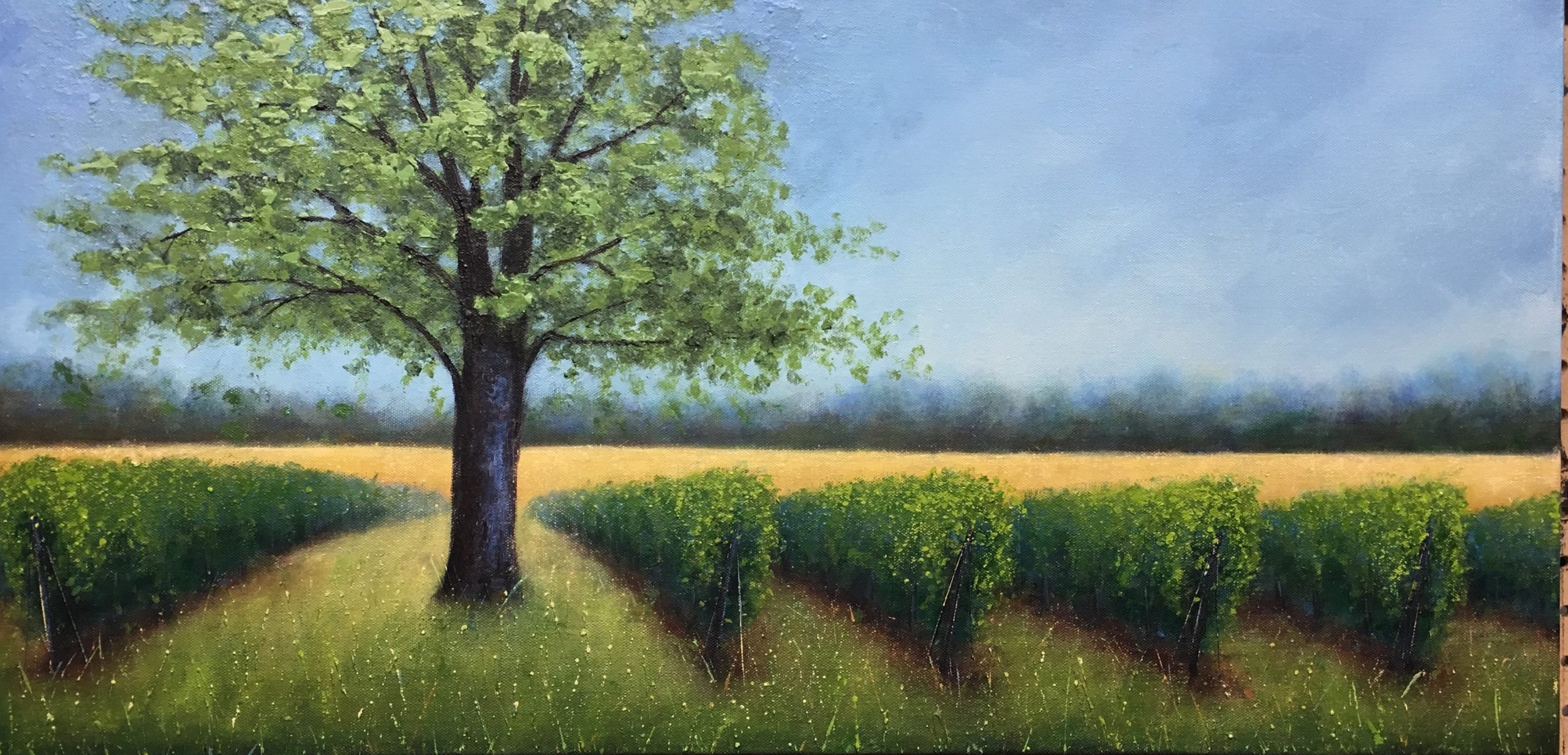 A time lapse video of Kelly creating a 6-day poppy painting in 6 minutes! click image to watch the video
---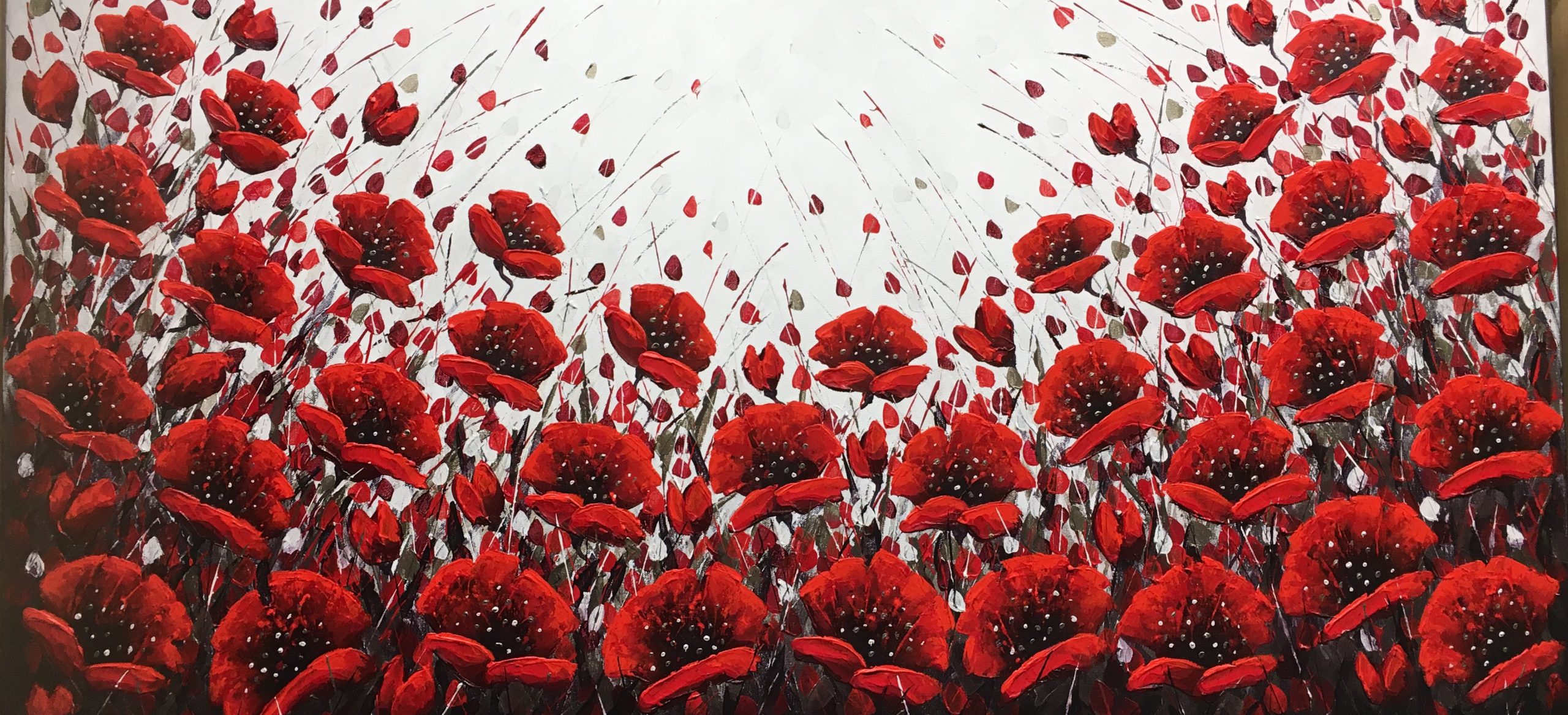 The trailer for Debbie Travis' "All For One" show in 2010 with Kelly as a team foreman. Fun for all
– be sure to click the image to see this little outtake video
---

An interview with Kelly and some Nocturne 2013 footage of painting onsite at Bishop's Landing.
---

Kelly is interviewed by the Hants Journal about her Paint Windsor festival. click image for article
---

"Cadence" mural for the Royal Canadian Legion Branch 009 in Windsor, NS. Click image for article
---

Remembrance Day mural for the Royal Canadian Legion Branch 009 in Windsor, NS. Click image for article
---